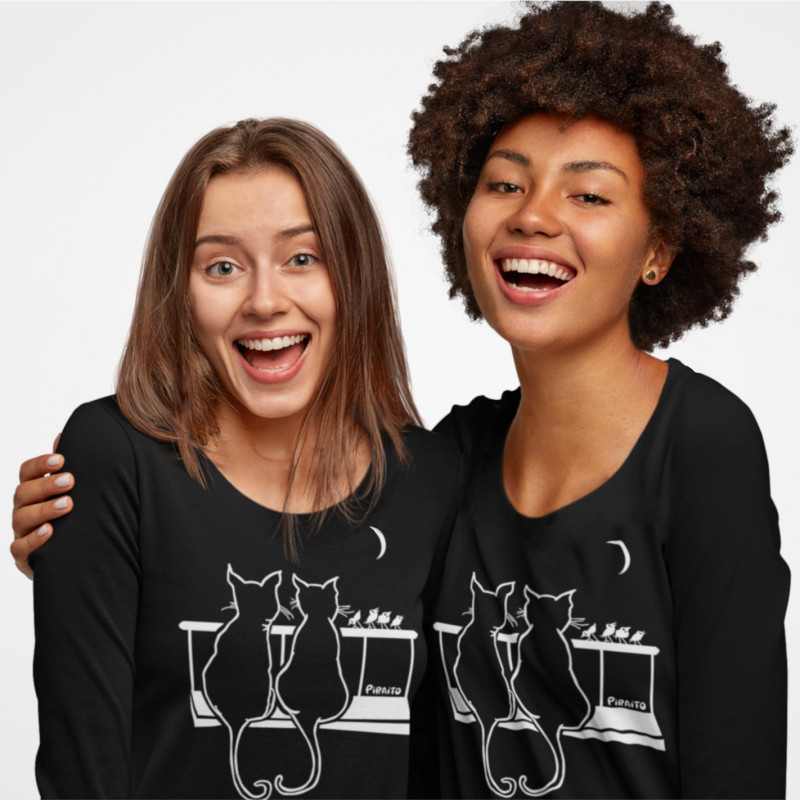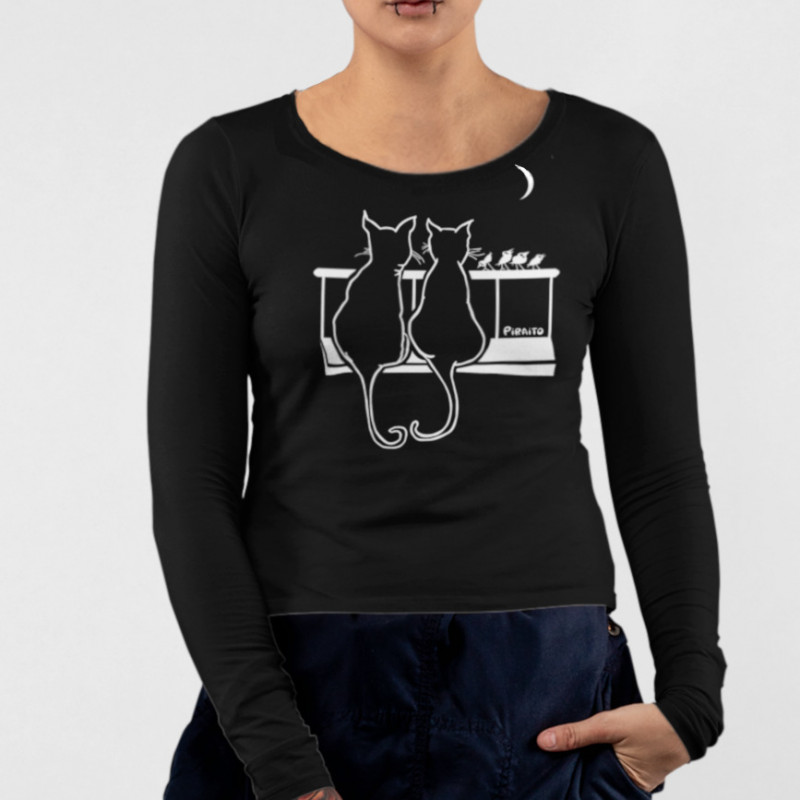 sleeve T-shirt On the lookout Alert gaze
The cats remain on the lookout, observing the birds with their bright, eager eyes. They patiently wait for their moment, savoring the sweet melody the birds sing. But instead of attacking, the cats simply enjoy the beauty of nature and let the birds fly freely. With their alert gaze and graceful demeanor, the cats remind us of the beauty and tranquility of the animal world.
Piraito
029501207213
Long sleeve t-shirt with ilustration "On the lookout Alert gaze" printed by craft silkscreen with laundered resistant water-based inks. Available in several models and sizes.
div class="info_modelos">
Size guide
Pick your favorite t-shirt, put it stretched on a flat surface and measure the chest width (A) ahead and long T (B) from the neck down behind. Compare our size guide, depending on the chosen model (Basic, Entallada, Fissure ...)
The above measures may have a tolerance of about 2 cm
long sleeve basic
Composition: 100% cotton (160 g/m²)
Long sleeve t-shirt and 4 layer neck. Reinforced covered seams in collar and shoulders. No cuffs. Side seams.
long sleeve fit
Composition: 100% cotton (160 g/m²)
Semi-fitted t-shirt, long sleeve and fine trim neck. No cuffs. Side seams.
Security payments
Only secure payment methods: PayPal, Amazón Pay, bank transfers or bank cards.
Delivery policy
Ships to many world places. See prices and destinations *
Return policy
You can return any product in 15 days.