More info
Hoodie with ilustration "Hedgehog -- Gently caress" handdly screen printed with water-based inks resistant laundered. Available in several models, colors and sizes.
Size guide
Grab your favorite hoodie or sweatshirt, put it stretched on a flat surface and measure the width of chest (A) and the length of the sweatshirt (B) ahead from the base of the collar down, and the long sleeve with sleeve stretched from the center of the collar to the hilt. Compare our size guide...
The above measures may have a tolerance of about 2 cm
Sudadera capucha vintage H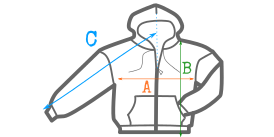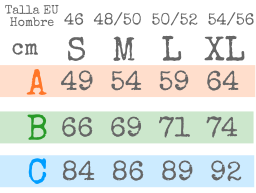 Composition: 50% cotton, 50% polyester (270 g/m²)
Two fabric interior and exterior colors. Patch pockets. Soft and warm inner fabric.